WTF?
Sept 1, 2019 3:27:57 GMT
Post by Fuckingperfect on Sept 1, 2019 3:27:57 GMT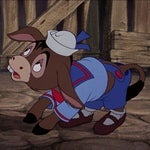 Yah it's nasty....
Good at you for being pescatarian....
I love the idea of that.
My nephew is full vegetarian, won't even eat fish,
And he plans on when he's older going full vegan (he acknowledges that right now being young and in school living at home that vegan is a little tough). He's been vegetarian probably 3 or 4 years now.
My sister is about a year in, though she eats fishes and stuff on occasion.
I feel like if I had more free time and more discipline I'd go vegetarian.
I was actually talking about wanting to try it for a full month and just seeing how it goes. 😬
I am kind of more vegetarian than I am pescetarian actually, but I'm careful with how I label myself, seeing as I do eat fish when I get served by my parents or visit my brother, tops 5 ish times a year, I never buy or prepare fish myself, haven't done so for nearly 4 years.
I once had a vegan month a few years ago and that wasn't all too hard, but I guess already knowing how to put together meals and sufficient vitamins + minerals, I had an advantage. But my biggest discovery from that experience was that even strawberry or raspberryjam isn't necessarily vegan even if one expects it to be, but some of the brands they sell here are added additives, and E 120 being one of them, which is a red color retrieved by carmine (lice), which is also an ingredient found in many different cosmetics (lipsticks, eyeshadow, blush etc).
Being on a vegetarian diet isn't really that hard, and I reckon it's easier to get hold of good meat replacements in the US compared to here where the selection sucks.
I use loads of spices in my cooking, and the
consistency of certain replacements takes a while to get used to. I usually go to Sweden to buy vegan diary products as their selection is ten times higher than they are here, I wish we had the same availability here. :/
I believe the clue is to not think too complicated about what dish to make, and not be frightened by the long list of ingredients which usually make up vegetarian, or especially vegan dishes.
Wok is a great example and also easy to make, just add some chunks of Oumph or other plant based replacements with the vegetables, along with mushrooms and a tasty sauce and some seasoning 👌
Lasagna, spaghetti, pizza and burgers can easily be made vegetarian or vegan if one gets hold of a vegetarian option to minced meat, and vegan cheese/milk. I use a lot of beans (all kinds, but soy mostly due to being the only plant based fully valued protein containing all the essential amino acids), but also chickpeas in the food I make.
If you plan on trying one day, there's loads of other easy dishes one usually don't think of as vegetarian, but tomato soup and eggs + macaroni, or spinach soup with eggs are one of my favorites.
I have to admit I do miss the taste of meat, but I lose my appetite for it because I know how this planet is going to be burning up sooner or later, and eating a more plant based diet is both good for the environment, the animals, and last but not least for one's health.

I'm not saying I have anything against people who eat meat, everybody should eat what they want and I can't change anyone nor is that a goal of mine, but educating people on the other hand is.
Feel free to ask if you have any questions.