Post by drey154 on Aug 9, 2019 10:33:26 GMT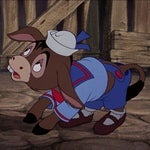 It seems people have a lot of prejudices even if they don't know you...
No matter!
Thank you a lot for the advice... 😁 hope my tickets will be available...😅 I think I could cry soooooo hard if their weren't. 😳
Yah I don't get it. 🤷🏻‍♀️
I've been traveling so not the fastest to answer, and your post seemed like it needed a more in depth reply, where-as his was easily google-able....
He's been a bit negative a lot on here and I don't understand where it comes from.
whatevahs.
I hope it works out and you find a ticket.
its gonna be a fun / emotional show I think.
<3
i mean they all are, but being the "farewell (for now), Europe" is always a bit of a cry-fest.
My advice for the app too is set up a notification, it's easy to do.
Then it will notify you of somebody posts a ticket for sale. Lots of people have the same notification set though, so sometimes if it comes through you click and it already says "somebody is currently buying"
at that point I'd keep reloading for the next 10min or so because sometimes the current buyer doesn't finalize the sale and it could pop up again as available for you.
thats how it worked for us.
tickets said "somebody is already purchasing" and then they popped back up again.
good luck. 🤞🏻
Hi

Soooo sorry for my late answer!!! (Was working a lot these week => last one before my vacations
)
Thank you for all the advices!
Next time, i'll watch into ticketswap, because it was really expansive with viagogo... The enterprise told me they have all the securities for tickets re sailing, and i bought them before seeing your post...
Yeaaaah, I can't wait to be on sunday (we'll arrive tomorrow evening), but already sad 'cause it 'll be her last european gig...
Have a lot of fun in Amsterdam (such a pretty city
)
And see you on sunday?

(And again, thank you for answering! <3 )