Post by pinkhistory on Mar 20, 2018 18:08:16 GMT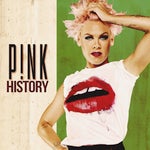 Its a shame (well not really but ya know) the pay/bonuses etc are so good, otherwise I'd look for a job in day time hours. I just keep thinking to myself that the pay = P!nk tickets... if she ever announces these Europe dates haha. I don't actually mind the job I do, and because its at night, there are no senior managers so I usually work by myself, put my earphones in and listen to podcasts all night and I'm left alone. No customers, hardly any human interaction because I keep to myself. The job is alright, but the lack of sleep/crazy sleep patterns are killing me
Take care of yourself! How many hours of sleep do you get per day?
I'm fucked up with sleep too. But my problem is I'm not tired when I need to be and I'm tired when I shouldn't be.
It really depends, I try to sleep between 8am-3pm... but even so thats like getting up at 3am to do a 10am-6pm shift...if that makes sense?!? Its like my am's and pm's are completely flipped over lol. I'm so tired when I get in from work that I get straight into bed, but if I sleep later than 3pm, thats most of my day gone (whereas normal people would get in from work and have a few hours in the evening, I have a few hours before I go to work)
Its can be so hard to sleep during the day too, outside noise, light (even with blackout curtains) etc... Today I slept from about 9am until between 2-3pm but woke up a lot due to a house being worked on near where I live...broken sleep kills me. I'd rather just have 4 hours of deep sleep than 6 or 7 hours of broken sleep.